THE ARRIVAL OF 70 MORE UDART BUSES WITH NEW ROUTES.
Usafiri Dar es Salaam Rapid Transit (Udart) is set to add new feeder routes once the 70 buses start operating in August to end commuters' nightmare.
Udart managing director John Nguya told The Citizen recently that the Bus Rapid Transit (BRT) phase I was supposed to have 11 routes, but unfortunately, not all routes were utilised due to lack of buses.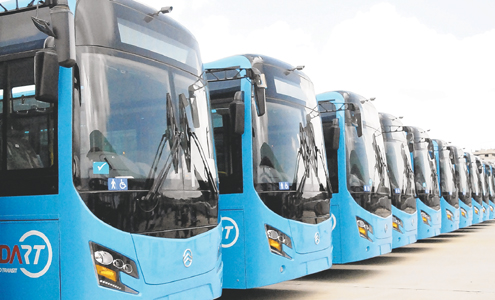 The BRT phase I was supposed to have 305 buses, but it operated with only 140 buses. Therefore, the coming of 70 new buses will now add a total number of 210 and this would enable an increased number of routes.
SIMILAR: Form six national examination results 2021 – Matokeo Kidato Cha Sita 2021
The routes will include Mbezi to Kibaha via Mailimoja, Mwenge to Morocco, Magomeni to Kigogo via Ubungo, Magomeni Kanisani to Mtogole via Sinza, Moroco to Kawe, Moroco to Masaki and Morocco to Mwenge were not implemented because the buses were not adequate.
He said once the 70 buses get inspected and allowed to work in the respective routes the number of commuters will double to 300 up to 280 per day from the current 140 passengers daily.
SOURCE: THE CITIZEN.
Similar E News Post;