Titanic II (also titled Titanic 2) is a 2010 drama disaster film written, directed by, and starring Shane Van Dyke and distributed by The Asylum. Despite the title, it is not a sequel to the 1997 film but is a mockbuster of it. It was released direct-to-TV in Australia on 7 August 2010. It premiered on Syfy, on Sky in the UK and Ireland on 9 August. It was released on 25 August in the United States to critically negative response, though the film's ensemble cast performances, particularly Bruce Davison's performances received praise.
Initial release: 7 August 2010 (Australia)
9 August 2010 (UK)
24 August 2010 (US)
Director: Shane Van Dyke
Starring: Bruce Davison
Brooke Burns
Shane Van Dyke
Marie Westbrook
Running Time: 90 minutes
Language: English
Country United States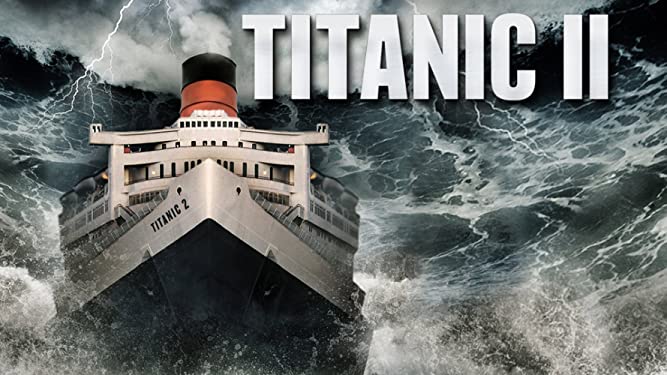 The film is set on a fictional replica Titanic that sets off exactly 100 years after the original ship's maiden voyage to perform the reverse route, but global warming and the forces of nature cause history to repeat itself on the same night, only on a more disastrous and deadly scale.